Clearly I am not the only one who likes to dress the pets in their holiday finest and think they just LOVE it.
Here are Raleigh's especially festive looks from 2008 and 2009:
I can't help but a get a kick out of craziness that some people put their pets through for a Christmas shoot. Luckily my kitty will let me do just about anything if he is half asleep. Take a look for a good laugh...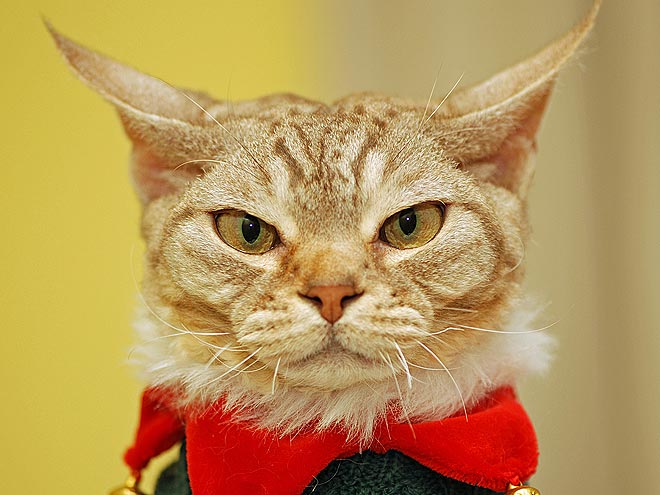 via People Pets